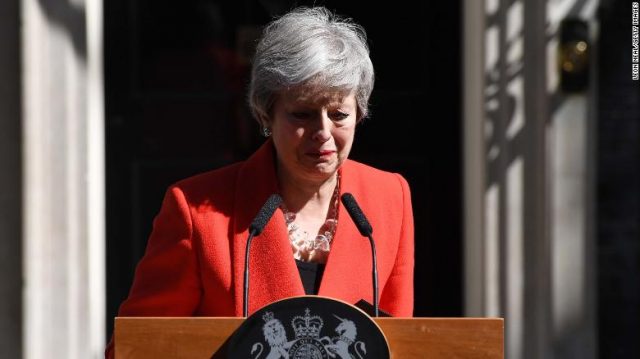 London (CNN)UK Prime Minister Theresa May announced her resignation in an emotional speech on Friday, finally bowing to intense political pressure over the failure to deliver her signature policy — Britain's withdrawal from the European Union.
Standing at a lectern outside Downing Street on Friday morning, May said she would quit as leader of the Conservative Party on June 7, but would stay on as Prime Minister until a successor is chosen.
May said she had done everything she could to convince Members of Parliament (MPs) to back her thrice-rejected Brexit deal, but acknowledged that she had failed and that it was time to step aside.