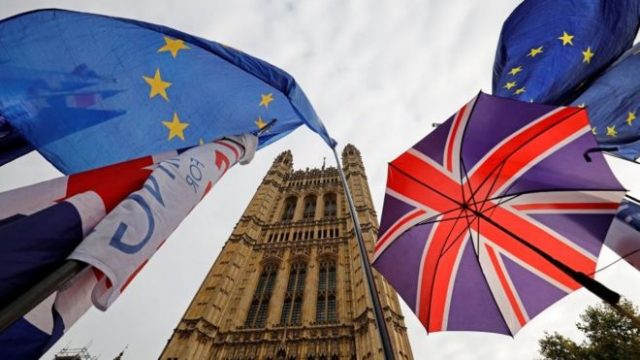 The U.K. has left the European Union after almost half a century of membership, setting the stage for 11 months of potentially fraught talks that will determine whether the two sides can avert a chaotic divorce. After 1,317 days of unprecedented political turmoil triggered by the Brexit referendum, the U.K. is now legally out.
"If we can get this right, I believe that with every month that goes by, we will grow in confidence not just at home but abroad," Johnson said in a speech filmed by his office and released to media organizations. "I know that we can turn this opportunity into a stunning success."
Johnson led the pro-Brexit campaign that delivered that 2016 vote to leave the EU. While Friday represents the culmination of that process, his work is far from over. He must now negotiate a comprehensive trade deal with the EU by the year-end. Until agreement is reached, businesses will still have to grapple with many of the uncertainties of a no-deal Brexit.
"Many questions remain about the future relationship," said Sam Lowe, senior research fellow at the Centre for European Reform in London. "We have left the EU, but Brexit lives on."
Source: https://www.bloomberg.com/news/articles/2020-01-31/britain-leaves-the-european-union-but-brexit-is-far-from-over
Photo Credit: Getty Images