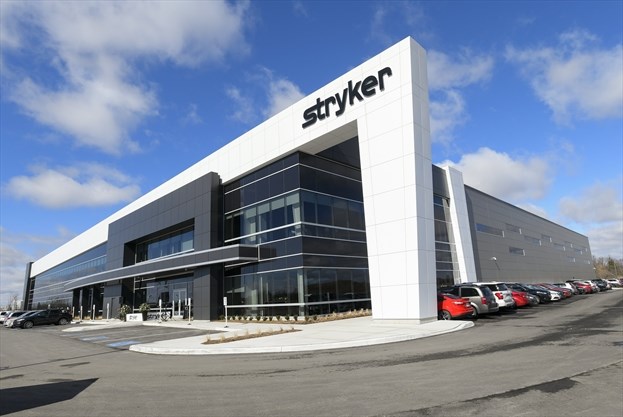 Stryker Canada celebrated the grand opening of its new Canadian head office in Waterdown on April 9.
The 130,000-square-foot facility, which is located on Clappison Avenue, represents a close to $100-million commitment by the Fortune 300 company — one of the most significant life sciences investments in Hamilton in the past decade.
The facility will include operations, distribution and business functions. The new building will bring the company's employees, who were located in multiple buildings on Innovation Drive, under one roof.
Stryker Canada president Scott McNair said the new premises will employ approximately 200 people.
Source/Image Credit: https://www.flamboroughreview.com/news-story/9277811-stryker-celebrates-grand-opening-of-waterdown-headquarters/