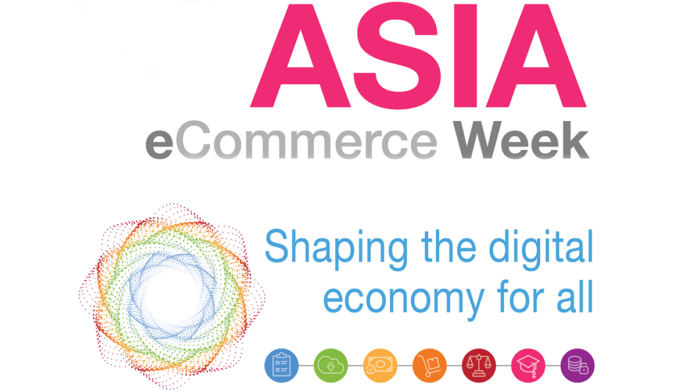 The first UNCTAD Asia eCommerce Week, the second regional edition after the Africa eCommerce Week, will be organized under the theme "Shaping the Digital Economy for All".
It will explore how the economies of the Asia-Pacific region can advance digitalization while adjusting to the impact of the COVID-19 crisis to build more inclusive and resilient societies. The event will take place from 17 – 21 October 2021 in Abu Dhabi National Exhibition Centre.
The event, organized in collaboration with eTrade for all partners, will bring together participants from the Asia-Pacific region and beyond. It will gather ministers, senior government representatives, business leaders, civil society, academia and experts from international organizations for a week-long dialogue dedicated to shaping the digital landscape in Asia and the Pacific.
Throughout the week, the programme will offer opportunities to learn, exchange and interact with key stakeholders in the digital field. Sessions will include high-level segments, thematic sessions, workshops and labs, masterclasses, a knowledge village and social gatherings.
Participants will be offered space to:
Share: bring their voices to the table for an inclusive, multi-stakeholder dialogue at the national and regional level.
Learn: hear from regional and international partners about good practices that have been successfully implemented in different policy areas.
Connect and Network: meet local and international experts in one place, develop partnerships and move projects forward.
The event will provide a unique opportunity for external public and private sector partners to connect and network.
The Asia eCommerce Week programme will be adapted to include the recommendations by the World Health Organisation and the local requirements in place to mitigate the effect of the COVID-19 pandemics.
UNCTAD is a permanent intergovernmental body established by the United Nations General Assembly in 1964. The headquarters are located in Geneva, Switzerland with offices in New York and Addis Ababa.
More about events HERE.
Source/Image Credit: UNCTAD