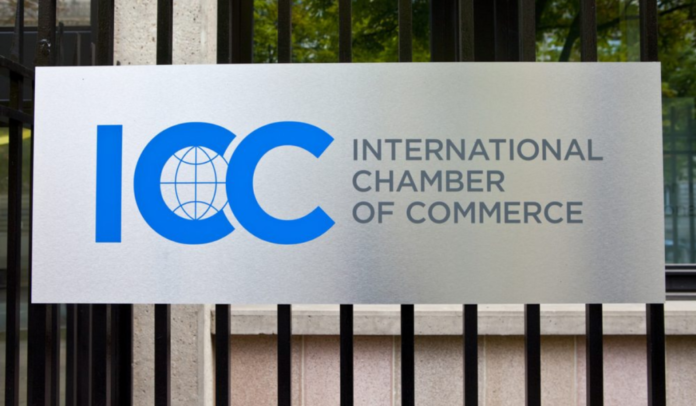 International Chamber of Commerce (ICC) has elected MasterCard CEO Ajay Banga as Chair
Mr Banga, who has served as ICC's First Vice-Chair since June 2018, becomes ICC Chair with immediate effect, succeeding Paul Polman who becomes ICC Honorary Chair, having served as Chair for the past two years. The election of Mr Banga during the ICC World Council, held annually, also confirmed Maria Fernanda Garza, CEO of Orestia and current Board member, as ICC First Vice-Chair – making her the first woman to hold this position.
Prior to joining Mastercard, Mr Banga served as Chief Executive Officer of Citigroup Asia Pacific. He served as a member of United States' President Barack Obama's Commission on Enhancing National Cybersecurity and a past member of Mr Obama's Advisory Committee for Trade Policy and Negotiations. Mr Banga is also a member of the board of overseers of the Weill Cornell Medical College, and a director of Dow Inc. as well as a member of its compensation and governance committees.
"I am delighted to step into the role of ICC Chair, taking over from my friend Paul Polman. In this challenging time, I intend to build on the work underway at ICC and to ensure that the organisation, on behalf of business globally, continues to lead in promoting greater prosperity and opportunity for all, which includes being a crucial voice in the re-building of a sustainable and inclusive global economy." – said Mr. Banga.
Learn more about international organizations HERE.
Maria Fernanda Garza,
ICC 
First Vice-Chair

Ms Garza has served as an ICC Executive Board member since 2014 and is the ICC Regional Coordinator for the Americas and a member of the governing body of the ICC International Court of Arbitration. A strong advocate of business ethics and corporate governance standards, Ms Garza was Chair of ICC Mexico until June 2020 and is a former member of the International Affairs Advisory Committee of the Ministry of Labour and former member of the National Advisory Committee of ACLAN. Ms Garza was Vice-President of the Confederation of Employers of the Mexican Republic (Coparmex) and was also a member of the Compliance Committee of Infonavit. She is a Board Member of the Corporate Responsibility Alliance AliaRSE and was a member of the Corporate Responsibility Network of the Business and Industry Advisory Committee to the OECD.
International Chamber of Commerce
ICC is the world business organization, enabling business to secure peace, prosperity and opportunity for all. ICC is the institutional representative of more than 45 million companies in over 100 countries with a mission to make business work for everyone, every day, everywhere.
Through a unique mix of advocacy, solutions and standard setting, ICC promotes international trade, responsible business conduct and a global approach to regulation, in addition to providing market-leading dispute resolution services. ICC members include many of the world's leading companies, SMEs, business associations and local chambers of commerce
Source/Image Credit: ICC