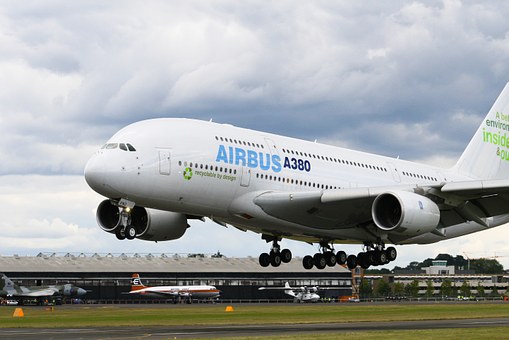 Airbus SE said it might be forced to move future investments out of the U.K. in the event of a no-deal divorce from the European Union, slamming the "madness" of Brexit supporters who assume the planemaker won't abandon Britain.
"If there is a no-deal Brexit, we at Airbus will have to make potentially very harmful decisions for the U.K.," said Chief Executive Officer Tom Enders, who has been among the most outspoken business leaders on the topic. "Please don't listen to the Brexiteers' madness which asserts that, because we have huge plants here, we will not move and we will always be here. They are wrong."
The comments, in an unusual video message shared by the company Thursday, are the strongest yet since the 2016 referendum from the executive who has repeatedly warned of fallout from a worst-case Brexit. They add to pressure on Theresa May, the U.K. prime minister caught in the crossfire between pro-EU members of her Conservative Party who want to postpone the March 29 Brexit deadline and euroskeptics who threaten to bring down her government if she does.
Airbus, based in Toulouse, France, directly employs 14,000 people in the U.K. and supports another 110,000, Enders said in the video. The company has production sites in Filton, in the southwest of England, and in Wales, where it manufactures wings for its range of commercial aircraft. Airbus was overtaken in 2018 by its arch-rival, Boeing Co., as the world's biggest maker of jetliners by orders.
Source: https://www.bloomberg.com/news/articles/2019-01-24/airbus-calls-brexit-process-a-disgrace-threatens-to-leave-u-k