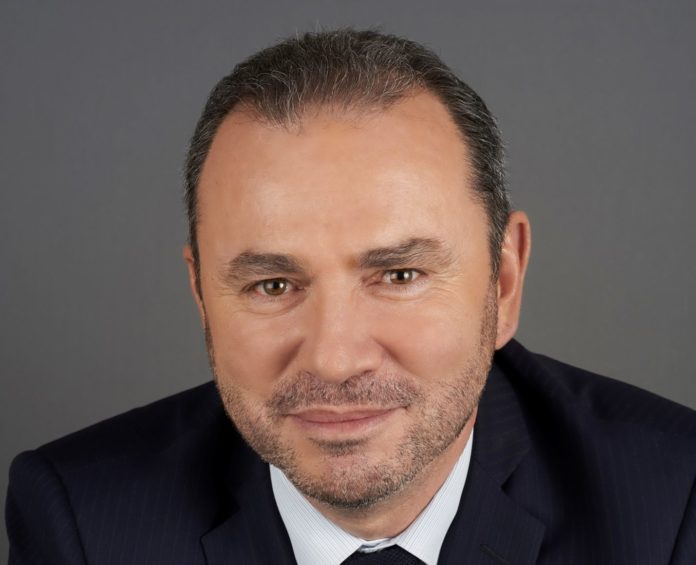 In 2019, France was the leading host country for foreign investment in Europe according to EY, attracting 19% of all job-creating foreign investment in Europe. The number of projects in France reached a record high of 1,468, thanks to an annual increase of 10%; they will create or maintain nearly 40,000 jobs.
In the second part of his interview, Mr. Christophe Lecourtier, CEO of Business France, explains how Business France's organizational set-up contributed to achieving these remarkable results. 
The institutional framework of a national investment and export promotion system is crucial for improving export performances and supporting the international development of the country. Who are the members of the Team France network and how does it operate?
Created in 2018, Team France Export aims to create a fully integrated French team made up of all the key players specializing in exports: it brings together public key players working to support the international development of French businesses – the regions, State services, Business France, the Chambers of Commerce and Industry, Bpifrance – and private key players in export support.
TFE offers SMEs and mid-size companies simpler, more efficient public support and more competitive financing methods to encourage more exporters and more exports. It is based on one-stop-shops in regions across France, shared, high-performance digital tools and a unique TFE correspondent abroad. 
TFE today has 1,000 international business advisers, with digital resources and innovative solutions that can adapt to new as well as more regular exporters, thanks to personalized navigation courses, helping them to start, structure and accelerate their international development.
Team France Invest is being set up on the same model, with its own partners. Its aim is to strengthen cooperation between national and regional public partners to better attract and support international investment. The following are available to all public key players in attractiveness: a Team France Invest collaborative space, parallel to the Team France Export space, to share information and work better together; and six joint action programs, including the joint monitoring of 200 accounts for aftercare/reinvestment, the takeover of ailing businesses, putting growing French firms in touch with foreign investors, promoting turnkey sites, showcasing the regions on the ChooseFrance.fr website and coordinating international communication.
2. In 2020, Business France organized, under the auspices of the Ministry for Europe and Foreign Affairs, the Ministry for the Economy, Finance and Recovery, the Ministry for Regional Cohesion and Relations with Local Authorities and in partnership with the États de la France, the second edition of the Choose France Awards "Focus on our regions". What is the main objective of this initiative?
The Choose France Awards aims to promote foreign investors who have chosen France, as well as the French regions that have welcomed them. Foreign companies established in France showcase their business's contribution to one of these three key areas that meet the priorities of the "France Relance" plan: Ecological Transition, Competitiveness & Innovation, Cohesion & Solidarity. Winners are chosen by a Jury composed of institutional key players and qualified businesspeople. 
In 2020, for the second edition, France's regions, Business France partners and international business leaders have selected five winners for the following prizes:
The "Ecological Transition" prize is awarded to Novo Nordisk, a Danish pharmaceutical company which, from 2019-2020, invested €50 million in its Chartres site (Centre-Val de Loire region), with the aim of using only green energy for production activities.

The "Competitiveness & Innovation" prize is awarded to Collins Aerospace, an American aerospace construction business, for its Hélices Center of Excellence in Occitanie, which designs, manufactures and services propellers for civil and military aircraft.

The "Cohesion & Solidarity" prize is awarded to the British IT firm SCC (Rigby Group) for its two sites in Auvergne-Rhône-Alpes and Hauts de France regions, for hiring employees who have had difficulty finding work.
3. Investment and export promotion agencies are facing profound changes worldwide. How do you perceive the work of these agencies in the future?
The objectives and missions will not change fundamentally and we will fortunately soon return to a more normal mode of operation. However, it is clear that trade will take place more remotely than before. Factors such as reduced costs and a smaller environmental impact are strong reasons for the rise of virtual meetings, with the possibility of new digital tools being rolled out.
Current challenges – boosting growth, economic sovereignty, ecological transition – are leading the State to intervene more in the economy and call for increased coordination of agencies with their government to participate in the implementation of the policies adopted. In addition, Europe will take on a greater role, with the rise of common issues (European champions, cybersecurity, digital sovereignty): the major positions of public action in terms of attractiveness and internationalization should increasingly integrate the objective of building a powerful Europe – both economically and politically.
Regarding foreign investment, the issues linked to national employment, sovereignty and environmental protection will lead IPAs to stronger articulate their actions with their government's strategy, by carefully selecting companies and prioritizing those who show a strong commitment on ecological transition and social ethics. 
Finally, new services are likely to develop, such as identifying local strategic suppliers and helping investors to evaluate the carbon footprint of their next projects.
Christophe Lecourtier took up his position as Chief Executive Officer of Business France on September 14, 2017, and has many years of experience in the international development of the French economy. Mr. Lecourtier served as the French Ambassador to Australia between July 2014 and June 2017. From February 2008 to March 2014, he held the role of Chief Executive Officer of Ubifrance, the French government agency for international business development, which became Business France after merging with the Invest in France Agency on January 1, 2015. During his tenure, he arranged for the agency to receive additional state resources to open 80 offices in 60 countries, focusing exclusively on supporting exports by French SMEs and mid-size companies. Ubifrance's operations expanded significantly during this period; as well as holding more events and creating the France Export Team program, it also grew its client base and increased the number of young people working with French companies as part of the VIE international internship program. In 2012, Mr. Lecourtier introduced qualitative analysis to Ubifrance by measuring the impact of the agency's work on its client companies' business. He also strengthened ties with Bpifrance, sending Ubifrance employees to work in the regional offices of France.
Read the first part of the interview with Mr. Christophe Lecourtier HERE.
Image Credit: Business France