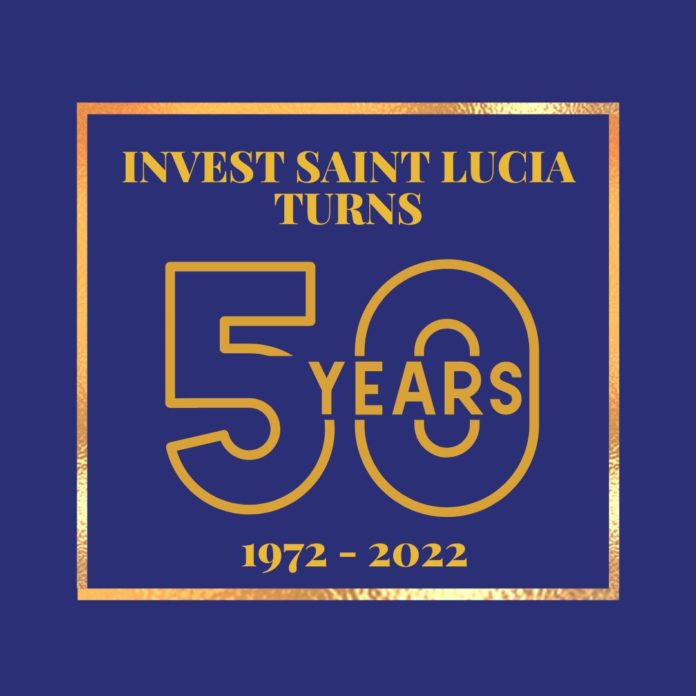 Invest Saint Lucia holds a 50-year record of building a sustainable economic foundation for the island.
Invest Saint Lucia was established by the National Development Corporation Act of 1971, which came into operation on April 6th, 1972.  The agency is responsible for stimulating, promoting and facilitating the development of business and investment activities in Saint Lucia.
Saint Lucia is a trending location for investment in the Caribbean region in a wide range of sectors that speak to the sustainable and profitable development. The island is ideal for diverse projects and industries, from high-end real estate and agro-processing, to renewable energy and smart manufacturing. Saint Lucia attracts investors from across the globe and our friendly business climate and expanding economy contribute to the success of international, national, medium and small businesses.
Invest Saint Lucia has had a long and eventful history since being established in 1971 as the National Development Corporation. Now, ISL is the principal agency of the Government of Saint Lucia with responsibility for investment promotion and facilitation.
On July 20, 2012, at a formal rebranding ceremony, the National Development Corporation officially rebranded itself under the trading name, "Invest Saint Lucia". The legal change of name was issued by an Act of Parliament in May 2014.
In September 2019, Invest Saint Lucia's look was refined and changed one more time to align with the Government of Saint Lucia's new umbrella branding of national agencies. Today, the agency strives to be a leader in business and investment in the country and the Caribbean.
More about trade and investment promotion ecosystem HERE.
CORPORATE SOCIAL RESPONSIBILITY
Invest Saint Lucia is a leading organisation in the country's corporate world and a primary provider of investment facilitation services and land developments—two vital resources for growth in economy and development.
Consequently, Invest Saint Lucia has inculcated a corporate social responsibility (CSR) policy into its public relations strategy, which will self-regulate the agency in remaining socially accountable to its stakeholders, and the public. Simultaneously beneficial to Invest Saint Lucia and the community, CSR activities help create stronger bonds between the agency and its partners, and help employees feel more in touch with how their roles affect citizens.
Date: April 06, 2022
Source/ Image Credit: Invest Saint Lucia