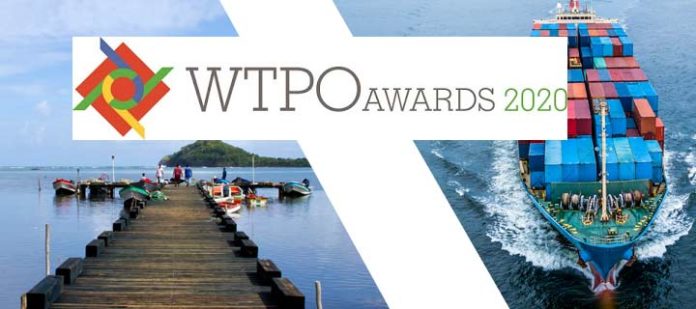 The International Trade Centre (ITC) announced that 18 national trade promotion organizations have been shortlisted for the 2020 World Trade Promotion Organization (WTPO) Excellence in Export Initiatives Awards
The WTPO Awards 2020 received 60 applications, the highest number since the awards were created in 2004. The shortlisted organizations are competing in three categories:
Best use of a partnership – Colombia, Egypt, Sweden, the United Republic of Tanzania, the Netherlands, Viet Nam, Zimbabwe;
Best use of information technology – Brazil, China, Georgia, Malaysia, Portugal, United Arab Emirates;
Best initiative to ensure that trade is inclusive and sustainable – Austria, Costa Rica, Lithuania, Saint Lucia, Spain.
ITC will announce the winners of the WTPO Awards 2020 on 14 October 2020 during an online Awards ceremony.
WTPO Awards
Every two years, the International Trade Centre partners with a national TPO to host the TPO Network Conference. This is when we celebrate inspiring organizations creating trade impact for good.
Since 2004, the WTPO Awards have been recognizing outstanding TPO practices, promoting success, innovation and the sharing of excellence. The WTPO Awards are open to national trade promotion organizations mandated by the government to promote the country's national export strategy. Some of these institutions also engage in investment promotion.
More about international organizations HERE.
Awards model
To ensure a fair comparison of diverse TPO practices, ITC has developed a standard approach for describing processes and procedures and for reviewing entries. ITC has identified three typologies of TPO's initiatives, namely:
Export promotion initiatives: activities aimed at generating sustainable exports in a relatively short term;
Export development initiatives: activities aimed at building the capacities of exporting enterprises in the medium and longer term;
Corporate social responsibility initiatives: activities aimed at raising awareness on issues of general interest and contribute to the public good, for example, issues such as discrimination, the environment, etc.
Source/ Image Credit: ITC