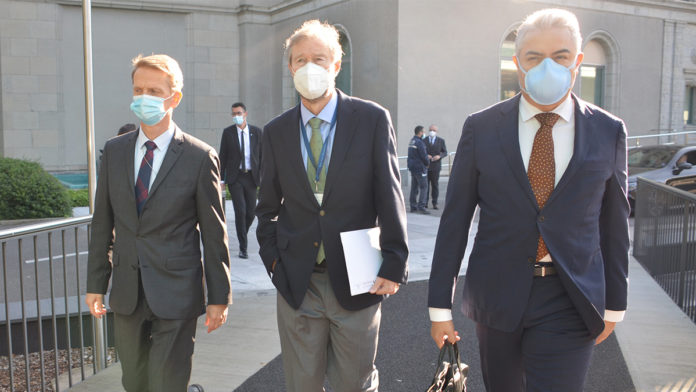 The two candidates who secured the broadest and deepest support from the membership and who should subsequently advance to the final round are Ngozi Okonjo-Iweala of Nigeria and Yoo Myung-hee of the Republic of Korea.
WTO members narrowed the field of candidates to be the next Director-General as General Council Chair David Walker of New Zealand and his co-facilitators in the selection process disclosed today (8 October) the two candidates advancing to the third and final round of consultations which will determine the successor to Roberto Azevêdo.
The result creates an historic precedent for the WTO in that it assures that the 7th Director-General will become the first woman to lead the organization
s the members move to the final round of consultations, Amb. Walker emphasized, as he has at every stage, that the ultimate objective of this measured and clearly defined selection process is to secure a consensus decision by members on the next Director-General.
"As was the case for the first round, the entire membership remained fully engaged in and committed to this process. The facilitators and I are grateful for this very positive response. It is clear that all members attach great importance to this process," Amb. Walker said.
More about international organizations HERE.
The third phase of consultations will commence on 19 October
Amb. Walker said the third phase of consultations will commence on 19 October and run until 27 October to afford members sufficient time to prepare their positions. Another factor in waiting a week for stage three to begin is the busy calendar of meetings next week, including a scheduled two-day session of the General Council, which Amb. Walker will chair.
Source/Image Credit: WTO

Image: General Council Chair David Walker (centre) accompanied by 
his two co-facilitators in the DG selection process, 
Amb. Dacio Castillo of Honduras (right) and 
Amb. Harald Aspelund of Iceland (left), 
on their way to a Heads of Delegation meeting where Amb. Walker 
announced the outcome of their second round of consultations with members.