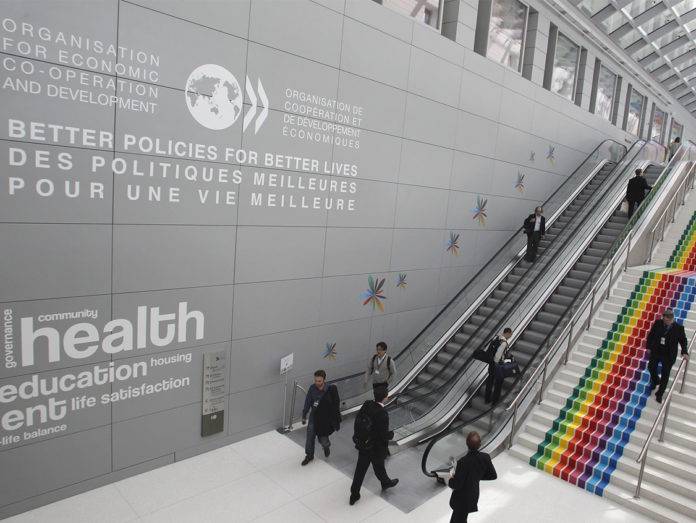 The Secretary-General of the Organisation chairs the OECD Council and heads the OECD Secretariat.
The OECD Council will select a candidate to succeed the current Secretary-General, Angel Gurría, for a five-year term that will begin on 1 June 2021. The list of nominated candidates (in alphabetical order) is as follows:
Mathias Cormann (Australia)
Anna Diamantopoulou (Greece)
Vladimír Dlouhý (Czech Republic)
Philipp Hildebrand (Switzerland)
Kersti Kaljulaid (Estonia)
Ulrik V. Knudsen (Denmark)
Michał Kurtyka (Poland)
Christopher Liddell (United States)
Cecilia Malmström (Sweden)
William Morneau (Canada).
On 1 September 2020, the Dean of Ambassadors to the OECD, UK Permanent Representative Christopher Sharrock, issued a formal call to OECD member countries for nominations of candidates to the position.
THE OECD COUNCIL
The OECD Council is the organisation's overarching decision-making body. It is composed of Ambassadors from Member countries and the European Commission. It meets regularly to discuss key work of the Organisation, share policy concerns and take decisions. Once a year, the OECD Council meets for the Ministerial Council Meeting, which brings together heads of government as well as foreign, trade, economy, and other Ministers from Member countries.
More about international organizations HERE
The OECD Secretariat carries out the work of the OECD. It is composed of directorates and divisions that work with policy makers in each country, providing, with their committees made of representatives from Member and Partner countries, expertise and advice to help guide policy making based on evidence and comparisons across countries. The 3 300 employees of the Secretariat include economists, lawyers, scientists, policy analysts, digital experts, statisticians and communication professionals, as well as those who manage and maintain the OECD headquarters and facilities worldwide.
Selection process for the position of OECD Secretary-General
According to the procedures established for selection of the Secretary-General, nominations of candidates were to be put forward in writing to the Dean, as Chair of the Selection Committee no later than two months following the public call for nominations. This nomination window closed at midnight on 1 November 2020, with ten candidates having been nominated.
Source/Image Credit: OECD