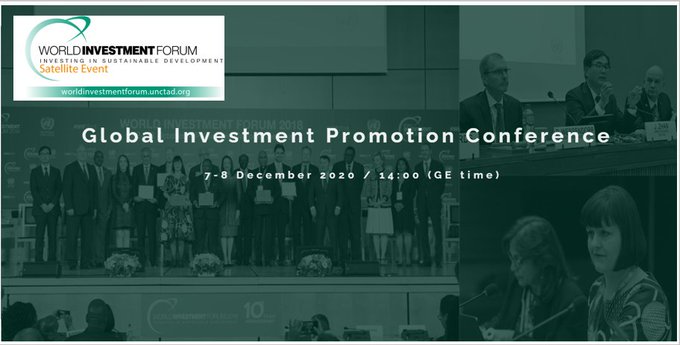 Invest Estonia received the United Nations Investment Promotion Award for Excellence in the Response to COVID-19 crisis
Invest Estonia was awarded the United Nations Investment Promotion Award as, according to the U.N, the agency has shown readiness, innovation and excellence in supporting the evolving needs of investors during the COVID-19 crisis.
The Head of Estonian Investment Agency, Kaspar Kork, thanked the United Nations in his speech held at the online awards ceremony, saying that it is a great honor to receive such an award during times as demanding as the COVID-19 crisis.
"Estonian Investment Agency has always aimed to be ahead of time and other investment promotion agencies," he later added. "We are grateful for this international recognition, it shows that we really are the course setter here. Estonian Investment Agency has been extremely innovative and proactive even during the COVID-19 crisis. We adapted [to the new situation] quickly and were able to offer a very good level of service to investors and potential investors in order to attract the investments here. In 2020, we have landed ca 160M euros investments in Estonia, through which almost 800 high value-adding jobs have been created."
Switching to online business visits and events
As the COVID-19 crisis started, Investment Agency switched its operations to a fully digital mode in just a matter of few days, implementing solutions such as online business lunches, virtual business visits to Estonia and strengthening the role of service robots in enquiry handling.
Digital as a part of the agency's strategy
Becoming more and more digital – and doing so in a way that benefits Estonia's investors – has been the agency's strategy for a few years already, the COVID-19 situation being just a small accelerator for some changes.
In autumn 2020, the United Nations evaluated 180 investment promotion agencies worldwide, preselected 35 of them, shortlisted 10 and finally announced three winners of the Investment Promotion Award. More about trade and investment promotion agencies HERE.
Source: Invest in Estonia
Image Credit: UNCTAD