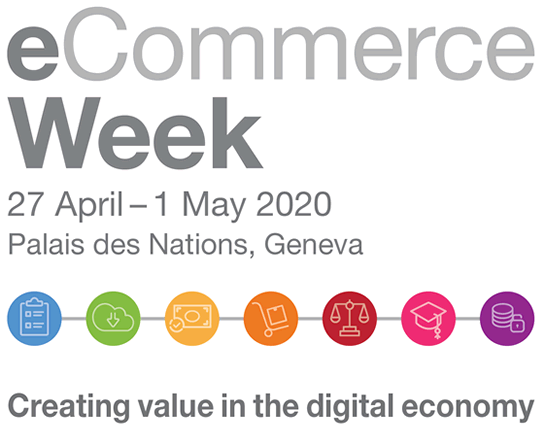 UNCTAD's eCommerce Week is the leading forum for Ministers, senior government officials, CEOs and other business representatives, international organizations, development banks, academics and civil society to discuss the development opportunities and challenges associated with the digital economy.
Under the theme "Creating Value in the Digital Economy", some of these underlying questions will be explored:
What is needed for developing countries to create and capture more value in the digital economy?
What are the rules of the game that governments need to formulate at the national and international level?
How to make women digital entrepreneurs a force of wealth creation?
Source/Image Credit: https://unctad.org/en/conferences/e-week/Pages/default.aspx