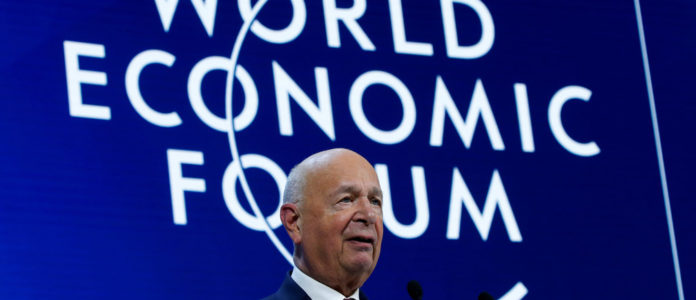 The World Economic Forum (WEF) has been forced to cancel its flagship annual meeting that was due to be staged in Singapore this summer.
The COVID-19 pandemic meant it was not possible to hold such a large event as planned on Aug. 17-20, they said.
"Regretfully, the tragic circumstances unfolding across geographies, an uncertain travel outlook, differing speeds of vaccination roll out and the uncertainty around new variants combine to make it impossible to realise a global meeting with business, government and civil society leaders from all over the world at the scale which was planned," the WEF said in a statement.
WEF founder Klaus Schwab added that it had been a "difficult decision" to cancel, "but ultimately the health and safety of everyone concerned is our highest priority".
Last month a WEF spokesperson said it was hoping to bring the meeting back to its traditional Davos venue in January. But the latest statement also appears to cast doubt on this ambition.
"The next Annual Meeting will instead take place in the first half of 2022. Final location and date will be determined based on an assessment of the situation later this summer."
The World Economic Forum
The Forum engages the foremost political, business, cultural and other leaders of society to shape global, regional and industry agendas. More updates/ events HERE.
It was established in 1971 as a not-for-profit foundation and is headquartered in Geneva, Switzerland. It is independent, impartial and not tied to any special interests. The Forum strives in all its efforts to demonstrate entrepreneurship in the global public interest while upholding the highest standards of governance. Moral and intellectual integrity is at the heart of everything it does.  The institution carefully blends and balances the best of many kinds of organizations, from both the public and private sectors, international organizations and academic institutions.
Source: WEF
Image Credit: Image: REUTERS/Denis Balibouse