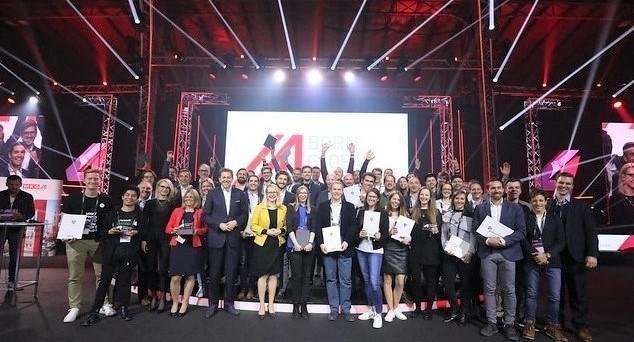 ADVANTAGE AUSTRIA bestowed the 'Born Global Champions' award 2019 on no fewer than 30 fledgling Austrian firms.
This year, the awards were presented for the first time at the 4GameChangers Festival on April 9, and handed over by Margarete Schramböck, Minister of Economic Affairs, and Harald Mahrer, President of the Austrian Federal Economic Chamber.
Prizes went to companies founded since 2013 who have served international markets from the outset, offered innovative products and services, and demonstrated rapid international growth. The prize winners all have several things in common: they think big, see the whole world as their market, and are already enjoying considerable success. Their exceptional performance as innovation leaders is also raising Austria's international profile as a business location.
Source/Image Credit: https://www.advantageaustria.org/international/zentral/news/aktuell/20190424_FRESH_VIEW_Born_Global_Champions_V.en.html