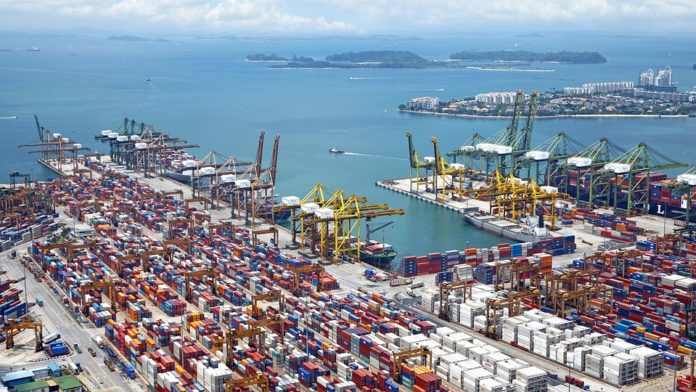 "In the past, the customs declaration and inspection procedures for a cargo normally began after the landing of the plane, and a paper customs clearance form wasn't issued until the inspection was done," Gao said. "The form must be printed, signed, stamped and verified before the importing enterprise was able to obtain it. Only with the paper customs clearance form in hand could the importer report the tally information to the customs."
Previously, these procedures had to be done face to face with the customs officers, resulting in relatively high cost in time and personnel. Last year, with the institutional reform, Beijing Customs initiated the paperless office, enabling handling of customs clearance procedures in advance. Today, once the goods have taken off from abroad, a company can upload documents online to pre-declare the goods. When the goods arrive on site, they will either be automatically released, or the importing company will receive inspection notification.
Speaking of the inspection, Gao said he still remembers that fresh products were checked together with ordinary goods. Due to the large number of goods, there were occasions when cargoes had to wait for inspection. In order to improve the customs clearance speed of fresh products, Beijing Customs has set up a separate department to inspect fresh products. "As long as the goods are moved to the inspection center, they will be checked immediately. So, there is basically no such waiting," Mr. Gao,  a manager of shipping company Beijing Huayi International Freight Forwarding, said.
Customs statistics show that in the first week of March, the overall customs clearance time for imported goods at Beijing Customs was reduced by 47.33 percent from 2017, and the time for export goods was 41.72 percent shorter than in 2017.
With the streamlining of customs clearance, Beijing's trade has maintained a steady growth. According to the latest statistics, Beijing's import and export in January totaled 239.7 billion yuan (about US$35 billion), a year-on-year increase of 10.8 percent, and an increase of 4.4 percent over the previous month.
This year, Beijing Customs will further improve clearance protocols. At the beginning of the year, it launched 27 convenience measures such as cutting down the number of required documents and simplifying the handling of documents. The department has also launched a three-month campaign from January to March to facilitate cross-border trade.
Source: http://www.china.org.cn/business/2019-03/09/content_74551000.htm