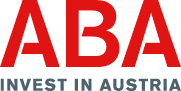 355 international firms have put down roots in Austria for the first time in 2018. There was a strong increase of firms from UK and Switzerland establishing new business operations in Austria.
The ABA-Invest in Austria business location agency was able to help a total of 355 international companies establish a presence in Austria in 2018, up 3% on the previous year. Investment rose by 1.5% to EUR 734.48 million (compared with EUR 723.85 million in 2017) and the number of newly created jobs rose by 8% (up from 2,672 in 2017 to 2,888 in 2018).
The country with the most investors was once again Germany with 108 firms, followed by Switzerland with 36 and Italy with 28 companies who have decided to set up a formal presence in Austria. Fourteen firms from UK established new business operations in Austria, twice as many as in 2017. The interest of investors from CEE / SEE countries remained strong in 2018. The region accounted for 88 investment projects, or around one quarter of all ABA settlements in 2018. Hungary was ranked first (17 companies), followed by Slovenia (14), Russia (10) and Slovakia (8).
Of the companies establishing themselves in Austria, 32 were operational in the research and development sector and 22 were manufacturing firms. The most heavily represented sectors included IT/telecoms/software (56) and industrial services (55), and ABA also looks after international startups: in 2018, 22 companies settled in Austria.
Austria's particular attractions as a business location include its hub function for Central, Southeastern and Eastern Europe, its great stability, the rule of law and the quality and motivation of its skilled workforce.
Source/ImageCredit:https://www.advantageaustria.org/international/zentral/news/aktuell/20190228_ABA-Betriebsansiedlungen_2018.en.html