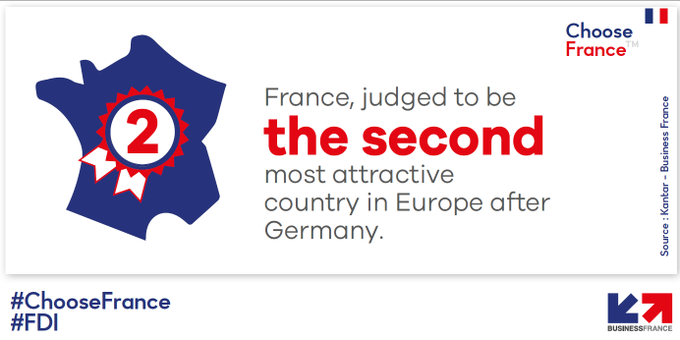 On 21 January 2019 Château de Versailles hosted the "Choose France" summit. Aim: to promote France's economic appeal among foreign small and large businesses alike.
Nearly 150 business leaders attended this second "Choose France" summit alongside several members of Government and President Emmanuel Macron for a half-day of talks at Château de Versailles. The aim for public authorities was to highlight the advantages of all local areas as a whole in a bid to attract foreign investment.
Senior figures in attendance included the CEOs of Microsoft, General Electrics, Alibaba, Samsung, Uber and Ikea as well as the Managing Directors of such French businesses as Airbus, Danone and Engie.
Six thematic workshops were held during the summit as well as 400 interviews in the presence of French ministers and public industrial and commercial establishments (EPICs) of the likes of Business France and the public investment bank, Bpifrance. The day ended with a speech given by the President of the Republic.
The "Choose France" Summit was held ahead of the 49th World Economic Forum in Davos, Switzerland, which is running from 22 to 26 January 2019. Since 1971, this event has brought together business leaders and policy makers to discuss key global economic issues.
Source: https://www.gouvernement.fr/en/choose-france-a-summit-for-showcasing-france-s-economic-appeal