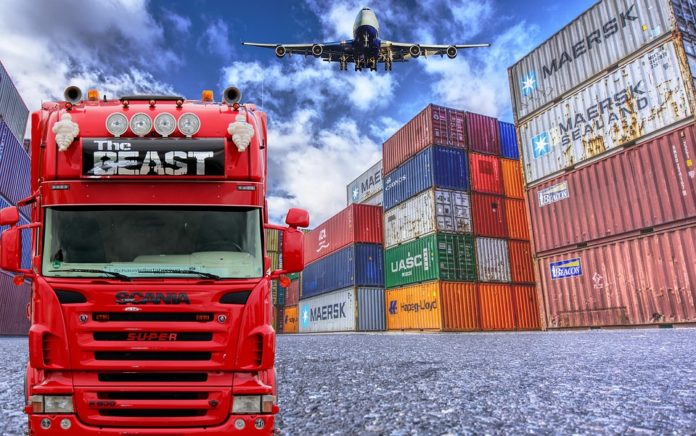 Indonesia, 12 cross-region countries agree to keep supply chains open and promote free trade
In order to promote and protect free trade, top diplomats from 13 countries of a cross-regional network, including Indonesia, Singapore and Canada, have agreed on key principles of keeping transportation links and supply chains open to cushion the impacts of COVID-19 on global trade and economy.
The International Coordination Group on COVID-19 (ICGC)
Facilitated by Canada, the informal network called the International Coordination Group on COVID-19 (ICGC) consists primarily of half of the G20 countries — Brazil, France, Germany, Italy, Mexico, South Korea, Turkey and the United Kingdom — with the addition of Morocco, Peru and Singapore. It was recently established to look for a shared commitment to "promote and protect free trade" and other selected measures to tackle COVID-19.
The fresh declaration was made by foreign ministries of ICGC in a Friday, April 19, evening teleconference, after it was deliberated at a recent senior officials meeting.
Going forward, Indonesian Foreign Minister Retno LP Marsudi said, any future cooperation "must be action-oriented" which would bring tangible benefits to the general public worldwide.
The declaration, despite its nature as a non-legally binding political declaration, aims at bolstering international norms and actions in handling the COVID-19 pandemic and to manage its social economic impacts. It identified a number of areas for concrete collaborative actions, outlining commitments to maintain an open flow of trade and investment, facilitate repatriation of stranded travelers, and to look for efforts to restore the post-pandemic global economy.
The declaration aims to promote and protect free trade
"We will continue to promote and protect free trade,"  the ministers said in the declaration, as quoted from a press statement on Saturday. "[…] and we agree that emergency measures designed to tackle COVID-19, if deemed necessary, must be targeted, proportionate, transparent and temporary, and that they do not create unnecessary barriers to trade or disruption to global supply chains, and are consistent with WTO [World Trade Organization] rules." ABOUT WTO
Singapore's Foreign Minister Vivian Balakrishnan said on Facebook on Saturday that the ICGC ministers had reiterated the importance of maintaining global connectivity, "such as transport and supply chain links, which will help all our economies recover more quickly when the pandemic eventually subsides".
Source: The Jakarta Post