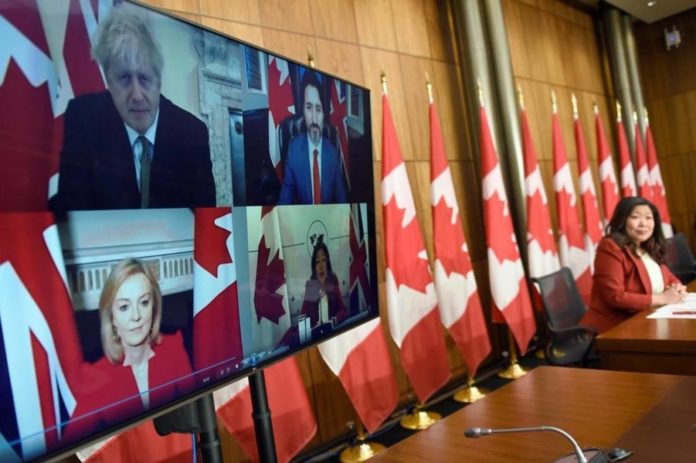 International Trade Secretary Liz Truss has secured an agreement for a continuity trade deal with "friend and ally" Canada.
The agreement paves the way for negotiations to begin in 2021 on a new tailor-made UK-Canada trade deal, with the potential to go further in areas like digital trade, the environment and women's economic empowerment.
The UK and Canada have locked in their existing trading relationship, worth £20 billion, and agreed to begin negotiating a new more ambitious trade deal as early as next year.
On a video call on 21st November, Prime Minister Boris Johnson and Canadian Prime Minister Justin Trudeau, joined by International Trade Secretary Liz Truss and her Canadian counterpart, Minister of Small Business, Export Promotion and International Trade Mary Ng agreed an 'agreement in principle' to roll over current EU-Canada trading arrangements and begin negotiations on a new, bespoke UK-Canada trade deal in 2021.
The agreement to rollover provisions of the Comprehensive Economic and Trade Agreement (CETA) gives certainty for UK businesses exporting goods and services to Canada worth £11.4 billion. It will support the British automotive manufacturing and food and drink industries which between them provide jobs for more than half a million people across the UK.
The benefits locked in under the agreement reached today include: