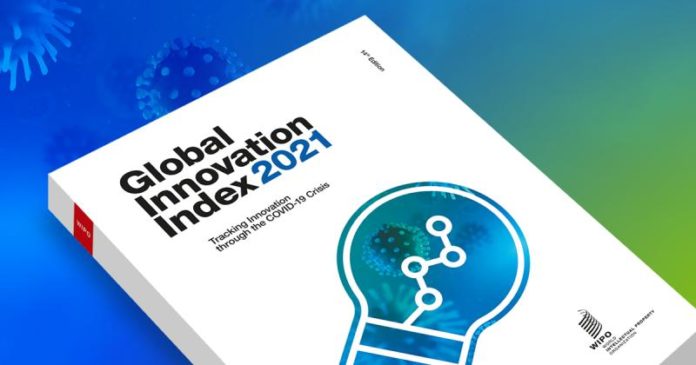 Global Innovation Index 2021: Switzerland, Sweden, U.S., U.K. and the Republic of Korea Lead Ranking; China Edges Closer to Top 10
Governments and enterprises in many parts of the world scaled up investments in innovation amid the massive human and economic toll of the COVID-19 pandemic, the Global Innovation Index 2021 showed, illustrating a growing acknowledgement that new ideas are critical for overcoming the pandemic and for ensuring post-pandemic economic growth. More reports HERE.
"This year's Global Innovation Index shows us that in spite of the massive impact of the COVID-19 pandemic on lives and livelihoods, many sectors have shown remarkable resilience – especially those that have embraced digitalization, technology and innovation", said WIPO Director General Daren Tang. "As the world looks to rebuild from the pandemic, we know that innovation is integral to overcoming the common challenges that we face and to constructing a better future. The Global Innovation Index is a unique tool to guide policy-makers and businesses in charting plans to ensure that we emerge stronger from the pandemic."
Switzerland, Sweden, U.S., and U.K. continue to lead the innovation ranking
In its annual ranking of the world's economies on innovation capacity and output, the GII shows that only a few economies, mostly high income, consistently dominate the ranks. However, selected middle income economies, including China, Turkey, Viet Nam, India, the Philippines, are catching up and changing the innovation landscape.
Switzerland, Sweden, U.S., and U.K. continue to lead the innovation ranking, and have all ranked in the top 5 in the past three years. The Republic of Korea joins the top 5 of the GII for the first time in 2021, while four other Asian economies feature in the top 15: Singapore (8), China (12), Japan (13) and Hong Kong, China (14).
Northern America and Europe continue to lead the global innovation landscape as regions by far. The innovation performance of South East Asia, East Asia, and Oceania has been the most dynamic in the past decade. It is the only region closing the gap with the leaders.
Source/ Image Credit: WIPO