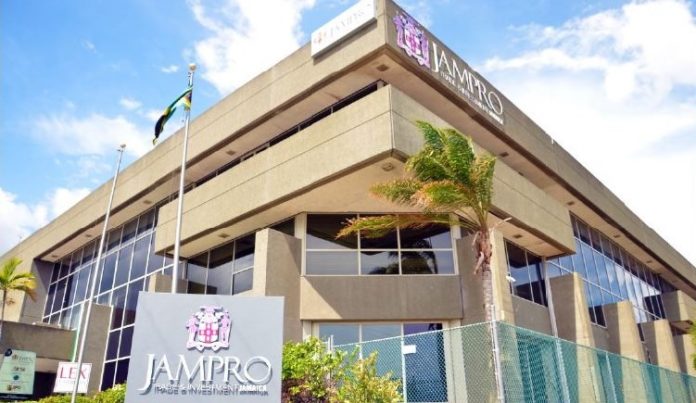 JAMPRO Explore: Do Business Jamaica Virtual Investment Conference highlights Jamaican investment opportunities
The Jamaica Promotions Corporation (JAMPRO) hosted the "Explore: Do Business Jamaica Virtual Investment Conference (DBJVIC)" from November 17 – 18, 2021 to introduce local and international investors to business opportunities in the island's growing industries.
The event showcased emerging projects and new developments in Agribusiness, Outsourcing, Manufacturing, Energy, Tourism, and the Creative Industries through over 30 panels, interviews and discussions with government and business leaders. The investment conference aimed to foster business and stakeholder relationships and shed light on Jamaica's COVID-19 economic recovery efforts.
New opportunity to do business
Speaking on the event, Jamaica's Minister of Industry, Investment, and Commerce, The Honourable Audley Shaw, CD, MP., noted that the virtual investment conference has presented a new opportunity for the government to amplify the promotion of Jamaica's business opportunities.
He explained, " This virtual conference will allow us to reach and directly engage investors across the globe who are interested in doing business with Jamaica but need further market intelligence and guidance on the potential that is available in the island's sectors. From our perspective, it is the right time to host this global event, as persons are seeking new ventures as the world slowly returns to normality ."
 Jamaica's Economic Diplomacy Program
The overview of Jamaica's Economic Diplomacy Program was presented by Nicholas Sutherland, Manager – New Market Development at Jamaica Promotions Corporation,  during JAMPRO's Explore Do Business Jamaica Virtual Investment Conference. This program is proving to be an excellent platform for promoting investment in Jamaica to international investors.
You can see the full interview with Mr. Sutherland HERE.
ABOUT JAMPRO
JAMPRO is the premier trade and investment promotions corporation representing the Government of Jamaica. Established as a statutory body under the JAMPRO Act, 1990, it promotes business opportunities in export and investment to the local and international private sector.
In addition to facilitating the implementation of investment and export projects, JAMPRO is a key policy advocate and advisor to the Government in matters pertaining to the improvements of Jamaica's business environment.
Jamaica Promotions Corporation is currently operating under the Ministry of Industry, Investment & Commerce.
More about national trade and investment promotion organizations HERE.
Source/ Image Credit: JAMPRO