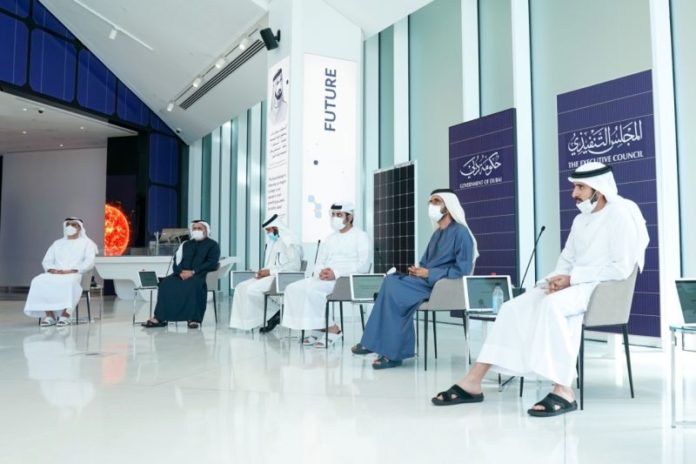 Sheikh Mohammed launches the new digital platform 'Invest in Dubai' to ease process of establishing businesses
A new digital platform has been launched in Dubai that can help starting a business in the emirates even easier. The new platform was approved during the Executive Council's meeting held on Tuesday under the chairmanship of Sheikh Mohammed Bin Rashid.
The platform unifies operations for over 2,000 commercial activities allowing investors to complete transactions in one place and links to various relevant local, federal and banking agencies.
The centralised portal offers users services such as commercial licensing in which government permits and approvals can be obtained without the need to physically visit any service centre.
It also offers packages and value-added services that support businesses in launching commercial projects. Sheikh Mohammed also said in his tweet: "The platform will unify the operations complete all transactions and link the various local, federal and banking entities to start business in Dubai. 20 entities  4 months and 80,000 hours of work." The platform has information about funding programmes for SMEs, visa and residency features, business set up details and free zone information.
Investors can search for business ideas and gain insights into investment opportunities (or projections for key sectors); and information on investment opportunities in commercial zones (or freezones), competitiveness assessments, locations of businesses in the city, key economic sectors; and cost of incubating businesses; in addition to sector reports and statistics on foreign direct investment, reported Dubai Media Office.
The Invest in Dubai platform will cover the entire business cycle, including registering trade names, getting initial approvals to issue a licence, ensuring adherence to all government requirements, and obtaining trade licences.
Invest in Dubai was developed by Smart Dubai and the Dubai Department of Economic Development (DED), under the supervision of the General Secretariat of The Executive Council of Dubai. More about digital platforms HERE.
A team of more than 70 members, representing more than 20 local and federal government entities, coordinated with the private sector, over a period of four months to develop the platform.
Source/Image Credit: INVEST IN DUBAI