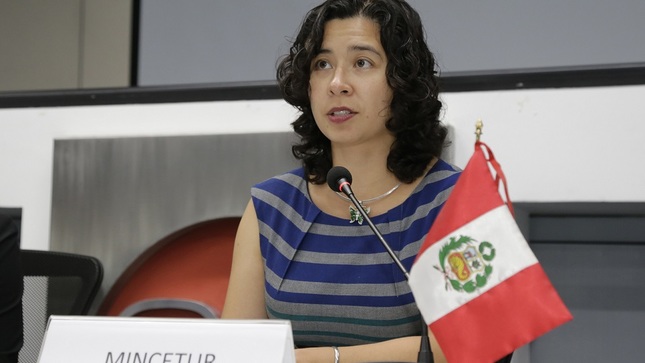 The Ministry of Foreign Trade and Tourism (Mincetur) said that, since the Electronic Certification of Origin has been enabled, Peruvian exporters now had more facilities to send their products to Mexico, starting this week.
"Before, it was traditionally delivered printed on paper and now we've made a leap to a digital certificate, which saves costs and time and makes operations more secure," said Mincetur.
This procedure is one of the benefits gained by Peru in the framework of the Pacific Alliance.
Mincetur announced that shipments to Chile and Colombia would progressively be incorporated into this modality.
The Deputy Minister of Foreign Trade, Sayuri Bayona, indicated that Peruvian businessmen who wish to use the Electronic Certification of Origin can opt for it provided that they have a digital signature and that they complete the process through the Foreign Trade Single Window (Vuce).
"The Electronic Certification of Origin is one of the benefits of the interoperability of the Vuce members of the Pacific Alliance. We are moving forward with a common goal: to completely eliminate the use of paper in commercial operations and certifications," said Bayona.
Deputy Minister Sayuri Bayona revealed that, in the nine years since it was created, the Vuce had allowed saving S / 570.6 million in Peru.
This tool was launched in 2010 and it is currently considered a strategic instrument of vital importance.
The Single Window of Foreign Trade is being renovated with the aim of offering simpler procedures for Peruvian exporters and importers through the Vuce 2.0.
"The work and renewal of the Vuce continues," she stated. "Mincetur is focused on strengthening the management of all entities related to foreign trade, reducing time and costs, in addition to offering new services," she added.
"To date there are 40 entities linked to the Foreign Trade Single Window," she stated.
Source: agraria.pe https://www.freshplaza.com/article/9072521/peru-will-be-able-to-export-more-easily-to-mexico/
Image Credit: https://www.gob.pe/mincetur