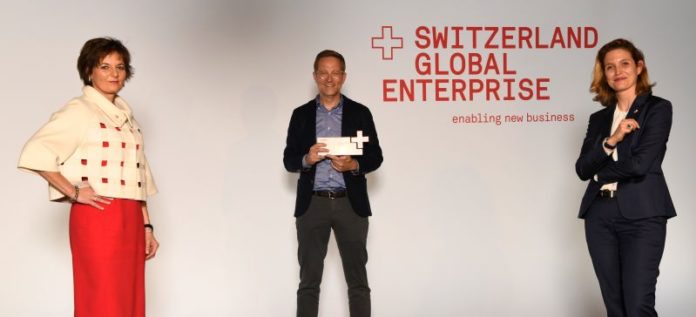 The Export Award celebrates the successful internationalization of Swiss and Liechtensteiner companies, and shows how they have successfully positioned themselves in the global economy.
Toggenburg-based company Berlinger & Co. AG wins the Export Award of Switzerland Global Enterprise – congratulations! The family-owned company, which successfully distributes high-tech solutions in the health and anti-doping sectors worldwide, convinced the jury with its impressive internationalization strategy. More about national trade and investment promotion agencies HERE.
CRITERIA
The Export Award recognizes successful internationally active businesses that convince the jury with their expansion strategies, the transparency of their internationalization concept and a consistent and successful implementation.
The independent jury assesses the submissions according to the following six criteria:
Characterization of the expansion activity: Description of the export activity in the key markets
Quantitative proof of success: Development of export sales and number of people working in export
Positioning of the company in the relevant international markets: Competitive advantages and big challenges when tapping into new markets
Quality and persuasiveness of the expansion strategy: Procedure for the selection of the target markets, as well as strategic cornerstones for export success
Originality of the internationalization concept: Degree of innovation and originality of the tools used for export
Longevity: Long-term orientation and potential of the expansion strategy
The award recognizes individual export projects that stand out for their impressive achievements. The award gives your company a reputation among customers and partners, motivates your entire personnel and puts you on the radar of the Swiss media. In addition, the finalists and the winner each receive a voucher for export services.
PARTICIPATION INFORMATION EXPORT AWARD 2021
Participation is open to all Swiss and Liechtenstein-based companies that market their products or services internationally and thereby integrate international value chains. Participation is not restricted to customers or members of Switzerland Global Enterprise.
Source/ Image Credit: S-GE