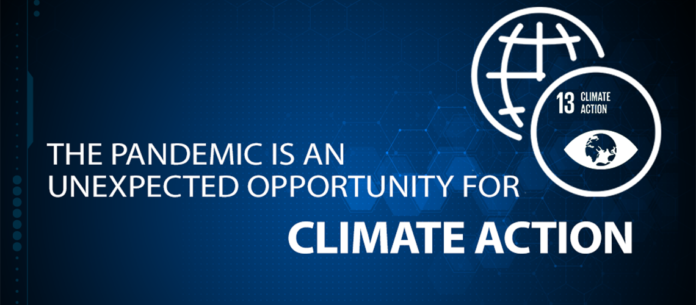 The pandemic is an unexpected investment promotion opportunity for climate action
The World Bank has published on Governance for Development an article by Xenia Kirchhofer to urge governments to prioritize promotion of climate-smart investment projects. The COVID-19 pandemic is disrupting lives and livelihoods around the globe and shaking our economic systems to their core. Many governments have taken immediate measures to protect jobs and reduce the impact on vulnerable populations. They will also prepare fiscal stimulus packages to restart the economy once the health emergency is over.
Governments and international financial institutions should use the current crisis to prevent future climate crises
Most countries have national adaptation plans, climate change policies and low-carbon development strategies in place. Even though the need for action is undisputed, funding is often insufficient. When designing their fiscal stimulus packages, governments should now prioritize climate-smart investments.
POTENTIAL CLIMATE-SMART INVESTMENT PROJECTS
Please find here-below some of the potential projects for investments:
1.    Invest in renewable energy. There are mature technologies that can be brought to scale. As renewables are often more labor-intensive than fossil fuel-based power plants, this will create urgently needed jobs. In the medium term, increasing access to electricity can stimulate economic growth.
2.    Invest in low carbon infrastructure. Public works create jobs in the construction sector, which is an important economic pillar in many developing countries. Investments in public transport and solid waste management have a direct positive effect on greenhouse gas emissions.
3.    Invest in climate change adaptation. Investments in protective infrastructure, water and sanitation, social housing, irrigation, and ecosystem rehabilitation will not only create jobs but also address basic needs and make people more resilient to the future impacts of climate change.
4.    Maintain carbon taxes and fuel tariffs. In the current situation, suspending carbon taxes and lifting tariffs on fossil fuel imports has limited economic impact.
Read more publications HERE
Source/ Image Credit: World Bank