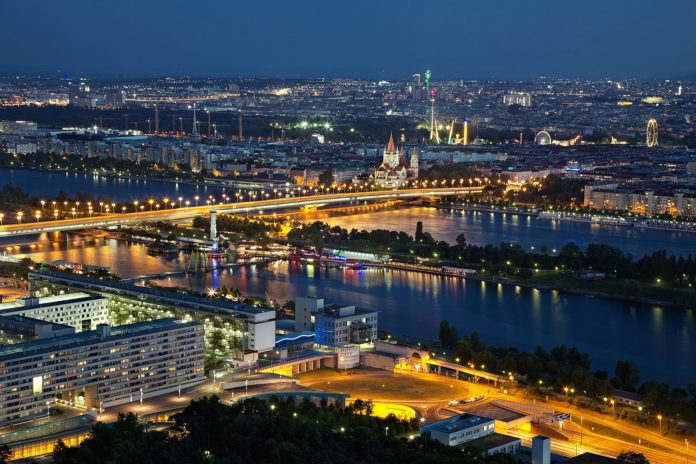 "Trade fairs can now take place in Austria again," announced Austria Tourism Minister Elisabeth Köstinger.
Around 21,000 events (congresses, conferences, trade fairs etc.) take place in Austria each year, with a total of around 1.7 million people. The Austrian Minister for Tourism and Agriculture, Elisabeth Köstinger, announced the decision over the weekend, stating: "The necessary regulation has now been completed and will come into force on June 15, 2020.This road map as well as clear and simple rules give the industry the necessary perspective and planning security," says Köstinger. "This is also important for many other industries, from the city hotel industry, catering companies, gastronomy to technology or security providers". The new regulations are to be published today.
Read more about events HERE.
"Congresses and events are an indispensable factor for Austria as a tourist location, especially in the metropolitan areas where most congresses and trade fairs take place."
Large congresses are just as important as smaller conferences. 90% of the congresses and conferences have fewer than 500 participants. In total, this industry generates value added of around 8.9 billion euros.
"The entire event industry has suffered greatly from the corona-related restrictions of the past few months," says Köstinger. "It is important that operations can now be started up again. Clear and simple rules and a concrete timetable give the industry prospects again. "
Austria had agreed with Switzerland, Germany and Liechtenstein that they would reopen their shared borders from 15 June.
It is now accelerating that move on its side and lifting checks for Slovakia, Slovenia, the Czech Republic and Hungary. Germany and Austria are set to fully reopen the border between two countries on June 15, 2020 as part of lifting containment measures over the coronavirus pandemic, Austria's Minister of Tourism and Agriculture Elisabeth Kostinger unveiled on Wednesday. The European Union home affairs commissioner, Ylva Johansson, told member nations last week that they "should open up as soon as possible" and suggested Monday was a good date.
Source: ots.at