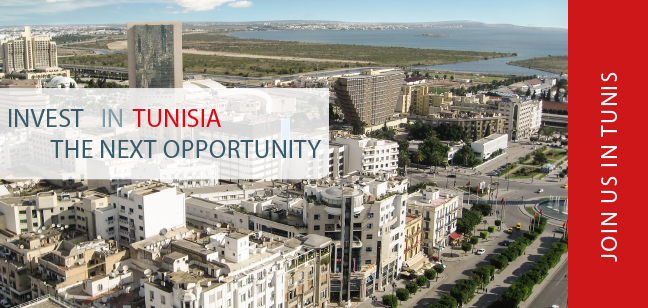 FIPA-Tunisia invites you to attend the 2019 Tunisian Investment Forum, at the Laico Hotel in Tunis, Thursday 20th – Friday 21st June 2019.
This year's Forum will seek to create a dynamic and open conversation, highlighting why Tunisia is already an investment opportunity, and exploring what needs to be done to meet our challenges, and how we, as a country, can continue to attract foreign investors.
Save the Date and join us at the 2019 Tunisia Investment Forum, to celebrate recent success, explore current opportunity, and help us embrace the challenges ahead.
Should you have any inquiry, please feel free to contact the organizer via email on : tif.tunisia@fipa.tn
Source/Image Credit: http://www.tunisiainvestmentforum.tn/En/news_7_21_D277