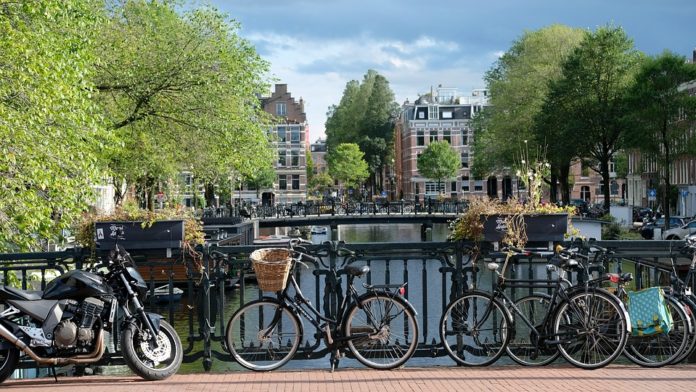 Amsterdam Area welcomed 133 international companies, creating more than 4,000 jobs, in 2021
New figures from amsterdam inbusiness and the Netherlands Foreign Investment Agency show 133 international companies opened a new location – including 32 new headquarters – in the Amsterdam Metropolitan Area (AMA) in 2021, creating more than 4,000 new jobs. This is twice as many new jobs as in 2020.
In addition, 30 international companies already established in the AMA expanded, creating 2,500 new jobs. The numbers, released today, show international investment in the region has almost reached pre-pandemic levels.
The majority of the new businesses are active in tech, the financial and fintech sectors, transport and logistics, the creative industries, and the life sciences and health sector.
Businesses 'positive' about opportunities
Deputy mayor Victor Everhardt (Economic Affairs, Amsterdam) said: "International businesses are positive about their opportunities for growth and investment in the Amsterdam Area. The number of new jobs created in the Amsterdam Area – 4,000 – by international companies setting up here is back to pre-pandemic levels. And we know that every job at an international company creates roughly one additional job elsewhere in the region."
Brexit fuels expansion
Nearly one in five of the new businesses (24), representing 550 jobs, stated that Brexit had been a reason for establishing an office in the AMA. For three of the expanding companies, representing 130 jobs, Brexit was a reason for doing so.
A total of 169 companies have located in the AMA or expanded their existing business here since the Brexit referendum in 2016, creating a total of 6,139 jobs. Of these jobs, 4,414 were created by 143 newly established businesses, and 1,725 jobs were created by the expansion of 26 already established businesses. In addition, more than 100 companies are still considering the AMA as a location, with Brexit being one of the reasons for a move.
More about trade and investment promotion HERE.
About amsterdam inbusiness
amsterdam inbusiness is a collaboration between the municipalities of Almere, Amstelveen, Haarlemmermeer and Amsterdam. Its main focus is on attracting and retaining foreign companies that contribute to economic recovery and to solving societal challenges in the fields of sustainability, innovation and health.
Source: iamamsterdam