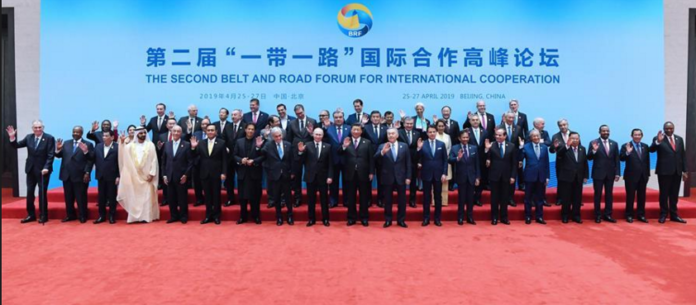 April 28, 2019
China's high-profile 2nd Belt and Road Forum ended Saturday with the signing of deals worth USD 64 billion and affirming respect for sovereignty and territorial integrity towards Beijing's trillion-dollar BRI projects, a key demand of India.
The forum in which 37 heads of the state and governments took part concluded with an announcement by Chinese President Xi Jinping that cooperation agreements worth USD 64 billion were signed at a CEO conference during the Belt and Road Forum (BRF) meeting.
A total of 283 items of practical outcomes were achieved during the preparatory process and the holding of the forum, Xi said in a statement to the media after his round table meeting with the world leaders.
A joint statement issued at the end of the meeting highlighted that the Belt and Road Initiative (BRI) cooperation should respects openness, transparency, inclusiveness and level playing field. It affirmed the respect for sovereignty.
"We respect sovereignty and territorial integrity of each other and affirm that each country has the right and primary responsibility to define its development strategies in accordance with its national priorities and legislation," it said.
Source/Image Credit: https://www.businesstoday.in/current/world/china-brf-meet-ends-deals-64-billion-dollars-affirms-territorial-integrity/story/341191.html