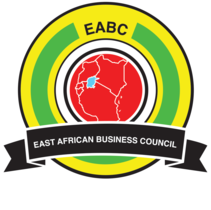 East African Business Council and Trade Mark East Africa have jointly launched a five year programme on Public-Private Sector Dialogue for Trade and Investment. The project aims to enhance advocacy and dialogue on trade facilitation in order for businesses to grow and expand within and beyond the region.
The five-year programme is said to extend beyond the EAC and incorporates the Common Market for Eastern and Southern Africa (COMESA), COMESA-EAC-SADC Tripartite Free Trade Area (TFTA) and Africa Continental Free Trade Area (Af- CFTA).
"The Council is keen to enhance dialogue and partnership between the private and public sector, hence EABC will spearhead the programme in close collaboration with all national and regional sectoral private sector associations in EAC," EABC Chief Executive Officer Peter Mathuki said.
He noted that for businesses in the region to grow and expand within and beyond the EAC, there is need for technical and financial support to EABC to advocate and input substantive issues affecting the business community in regard to policy formulation and implementation.
The Public-Private Dialogue can facilitate trade and investment climate reforms by promoting better diagnosis of investment climate problems, transparency and inclusive design of policy reforms, making policies easier to implement," he disclosed.
According to Mathuki, barriers to trading across borders like multiple product standard inspections and bureaucratic trade procedures, delay business transactions and increase the cost of doing business.
"EABC will evaluate and monitor EAC policies to ensure they work for businesses at the ground level and create momentum for accelerating the policy reforms related to business and investment climate in the EAC, said Mathuki.
Source: https://www.trademarkea.com/news/eac-news/trade-bottlenecks-could-erode-integration-gains-eabc/
Image Credit: http://eabc-online.com/