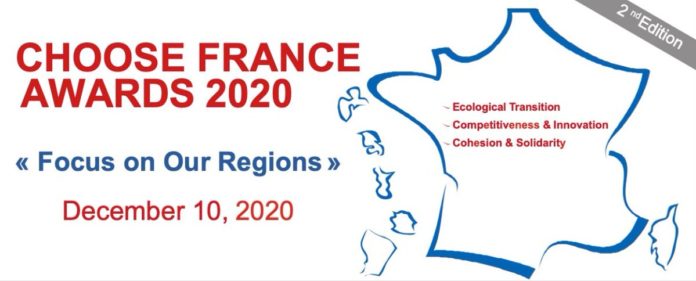 Choose France Awards aim at promoting foreign investors who have chosen France, as well as the French regions that have welcomed them.
You are a foreign company established in France.
You like France and its regions and value the support for your project from Business France and the Regional Development Agencies.
Showcase your business's contribution to one of these three key areas that meet the priorities of France's "Plan de relance" (Recovery Plan):
Ecological Transition 
Competitiveness & Innovation 
Cohesion & Solidarity
Choose France Awards 2020: the call for applications is open!
Apply until November 27, 2020, 4pm CET (Paris time zone).
The Awards Selection Committee, made up of representatives from the different ministries, will ensure the quality of entries submitted. The winners will be chosen by a high-profile jury bringing together institutional key players and qualified business people and chaired by Pascal Cagni, Ambassador for International Investment and Chairman of Business France.
The winners will be rewarded with special prizes, but all entrants will be promoted on Business France networks.
More about France here.
BUSINESS FRANCE: SUPPORTING THE INTERNATIONAL DEVELOPMENT OF THE FRENCH ECONOMY
Business France is responsible for fostering export growth by French businesses, facilitating international investment in France. It promotes France's companies, business image and nationwide attractiveness as an investment location.
The organization helps the foreign investors make decisions and offers support throughout their project, calling not only upon Business France investment advisors but also its network of regional partners. It has 87 offices around the world and is present in 124 countries.
Source/Image Credit: Business France