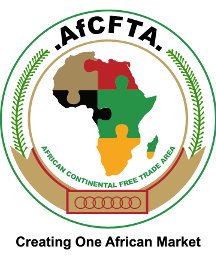 Pandemics affecting the promotion of free trade
The COVID-19 pandemics is affecting almost all aspects of human engagements, including trade, investment, finance, travel, employment, contracts, etc. The increase in the global cases of COVID-19 is having a significant impact on world trade and global economy. In this light, it also affects the implementation of free trade agreements, planned for this year. One of the first ones affected by the pandemics is the African continental free trade area (Afcfta).
African free trade agreement will not begin on July 1, 2020 as planned
The implementation of a mammoth African free trade agreement will not begin on July 1, 2020 as planned due to disruptions caused by the coronavirus outbreak. "It is obviously not possible to commence trade as we had intended on 1 July under the current circumstances," said Wamkele Mene, Secretary-General of the African Continental Free Trade Area.
African Continental Free Trade Area
The 55-nation continental free-trade zone would, if successful, create a $3.4 trillion economic bloc with 1.3 billion people across Africa and constitute the largest new trading bloc since the World Trade Organization formed in 1994. It is a highly dynamic market. The population of Africa is projected to reach 2.5 billion by 2050, at which point it will comprise 26 per cent of what is projected to be the world's working age population, with an economy that is estimated to grow twice as rapidly as that of the developed world. Consolidating this continent into one trade area provides great opportunities for trading enterprises, businesses and consumers across Africa and the chance to support sustainable development in the world's least developed region.
Mene said he was confident the deal would still go forward.
"The political commitment remains, the political will remains to integrate Africa's market and to implement the agreement as was intended," he said. Read more HERE
Source: Reuters 
Source: UNECE