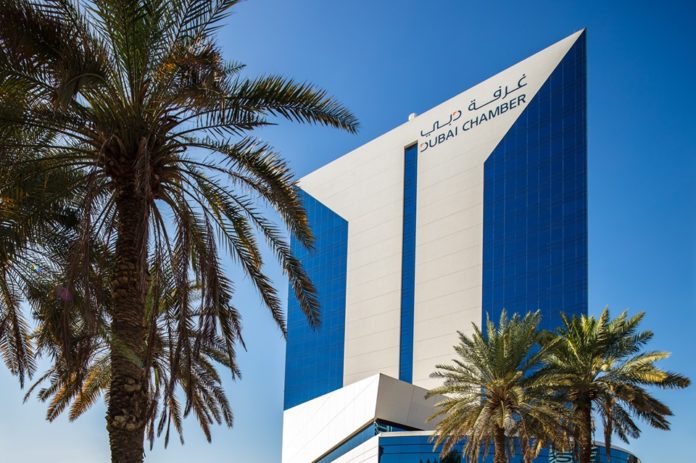 The new analysis published by Dubai Chamber of Commerce and Industry discusses changes in consumer behavior in the COVID-19 era
Restrictions imposed to contain the Covid-19 outbreak in the UAE have led to significant changes in consumer behaviors in the country, according to new analysis published by Dubai Chamber of Commerce and Industry.
The study, based on Google Trends data, noted that online grocery shopping became the norm for many consumers in the UAE between March and May 2020. Searches in this category reached a peak during the lock down period in April, before subsiding in May as consumers continued to purchase from their preferred e-grocery providers through websites and apps.
Growing interest in e-groceries
Recent data from MasterCard mirrors this pattern, as it shows that online card payments for groceries in UAE saw a 99% y-o-y growth in February, a 252% y-o-y growth in March, and 316% y-o-y growth in April. Popular search queries that registered the highest increase in search frequency include "online grocery", and "grocery delivery".
Adjusting to a 'new normal'
The above-mentioned trends may become the "new normal" for consumers in the UAE as the population adjusts its spending behavior in a post-corona era, the analysis pointed out.
"With more businesses joining the race to capture these emerging trends, the need for digitization has become more crucial than ever to gain efficiency and flexibility; with those successfully integrating technological solutions into their existing operations' processes and supply chain management systems potentially gaining a major competitive advantage in the new COVID-19-shaped competitive landscape," the study concludes.
Dubai Chamber of Commerce and Industry was established in 1965. It is a non-profit public organization whose mission is to represent, support and protect the interests of the business community in Dubai. It does so by creating a favorable environment; promoting Dubai as an international business hub and by supporting the development of business. Read more about chambers of commerce HERE.
Dubai Chamber launched the SME Exporter of the Month initiative in 2009, under the name SME Exporter of the Quarter.
The initiative was changed in 2010 to make it a monthly event due to its popularity and success. The Exporter of the Month is launched under the supervision of Dubai Chamber's Business Support Department to highlight the achievements of Dubai exporters and re- exporters. It is a monthly recognition scheme to recognize, support, and encourage the export performance of its members. This recognition, which comes in line with Dubai Chamber's strategic objectives of creating a favorable business environment and supporting the development of businesses in Dubai, while enhancing their competitiveness in the domestic and overseas markets.
Source/Image Credit: Dubai Chamber