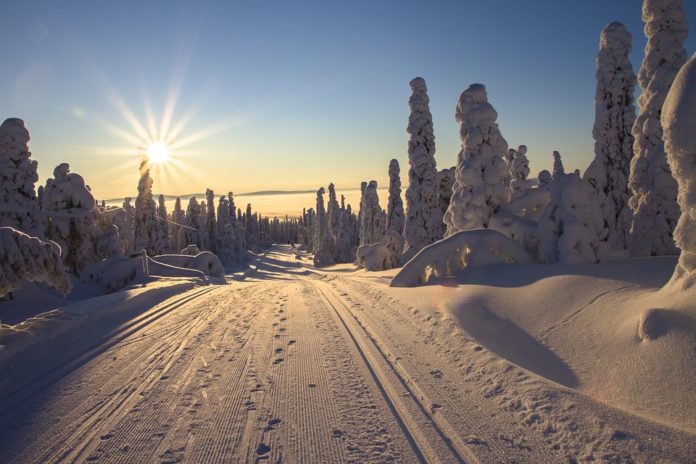 Google has turned a former paper mill site in Hamina into one of the most advanced and efficient data centers in its fleet, and in the process made the largest foreign greenfield investment ever in Finland.
In 2009, Google announced its plans to convert the 60-year-old Summa paper mill – featuring a machine hall designed by renowned Finnish architect Alvar Aalto – into a modern data center. Located in Hamina, South-Eastern Finland, the site attracted global interest as Google completed the first phase of the work in September 2011.
During the following year, the global search giant brought a second server hall on stream and restored the former paper mill's landmark façade, which was celebrated with a visit by Finland's president Sauli Niinistö. Soaring demand for online video and new cloud computing services has prompted Google to further expand the facility since 2013, bringing the total investment so far to EUR 800 million.
Seawater cooling system
According to Google, the Hamina site was chosen because it had the right combination of energy infrastructure, developable land and available workforce as well as offering a unique opportunity to salvage the old paper mill and use the pre-existing infrastructure to build a data center.
Google has created an innovative seawater cooling system to reduce the energy use of the data center which is situated in a bay on the Gulf of Finland. One of the paper mill's original buildings has an unusual feature: a big tunnel that connects it to the sea. This tunnel is now used to bring in cool seawater to a huge intake chamber that feeds directly into the data center's cooling system, from where the water is pumped into a series of heat exchangers to cool the racks of servers before being returned to the Gulf. According to Google, the novel and technologically advanced cooling system is the first of its kind anywhere in the world.
First wind power purchase agreements
In September 2018, Google signed three power purchase agreements (PPAs) for wind power in Finland, its first renewable power purchases in Europe from projects that do not receive any government subsidy. Leading European renewable energy developers CPC, Neoen and WPD will build three new wind farms in Finland producing a total of 190 MW of electricity. Construction work on the wind farms has already started and the turbines are scheduled to go online in 2019.
"We are very pleased to procure our renewable power in the same grid as where we consume it, and also proud to help to build three high-quality wind farms," said Marc Oman, Senior Lead, Energy & Infrastructure, Google.
Benefits to the Finnish economy
In addition to providing high-quality services to its European, Asian and global users, Google's data center investment has made a significant contribution to the Finnish economy. During the initial construction phase, the project required more than 2000 person-years of work and involved 50 different companies, including many local Finnish businesses. Today the data center operation and maintenance tasks provide direct employment to over 200 people, with an amplified economic impact across its entire supply chain.
Why Finland?
Thinking outside the box helped Google infrastructure teams turn an 1950s paper mill into a high-efficiency data center cooled with seawater from Finland Bay. See Google's video about Hamina Data Center.
Source. https://www.investinfinland.fi/-/–1