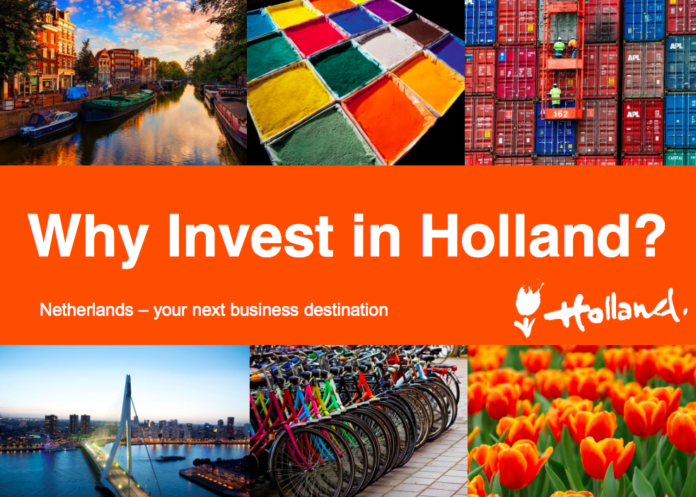 Tomorrow's fintech future already thrives today in the Netherlands
The Netherlands ranks 3rd in IMD list of future readiness. Already a strong tech center with companies like Booking.com and TomTom breaking the mold, experimenting with and implementing technologies including artificial intelligence and big data, the Netherlands is primed to revolutionize fintech.
Working with NFIA, foreign companies looking to increase their share in the future financial world need look no further than the Netherlands for the ideal blend of factors to help shape that future. Foreign fintech companies like Lemonade and Plaid have already chosen the Netherlands, and Inshur – the insurance offer adopted by Uber – demonstrates how the fintech sector expands further, all the way to the insurance industry.
More than just a handful of examples, the Netherlands saw a record number of foreign investments in 2019, and there are some very concrete reasons why.
Advantages for foreign companies
While cities like London and Frankfurt have traditionally been financial capitals, the Netherlands – and not just Amsterdam – provides a robust ecosystem that looks beyond traditional financial services, focussing on the future. Brexit was one of the reasons why several companies chose the Netherlands to house their European banking licenses, like Azimo and Vitesse PSP, together with global business leader Bloomberg and credit rating agency AM Best.
On the cutting edge of fintech, Dutch companies are leading the way. Amsterdam is the world's leading city in green finance, creating solutions that embrace sustainable practices and solutions focused on the environment, gender equality, and poverty eradication.
There's also a growing interest in regtech, a range of technologies that directly translate regulations into management instructions in the financial sector. Then there is artificial intelligence, like the automation provided by HighRadius, which opened up its first office in Amsterdam in 2019. And with a third of all overseas goods entering Europe through Rotterdam, this city is also a hub for financial services in trade and logistics. Nearby The Hague is setting trends in pension fund management and impact finance.
Your One-Stop Shop for Success in the Netherlands
For more than 40 years, the Netherlands Foreign Investment Agency (NFIA) has served as a one-stop-shop for successful European expansion. It has been supporting more than 4,000 companies from some 50 countries, to establish or expand their business in the Netherlands.
Source/Image Credit: Invest in Holland