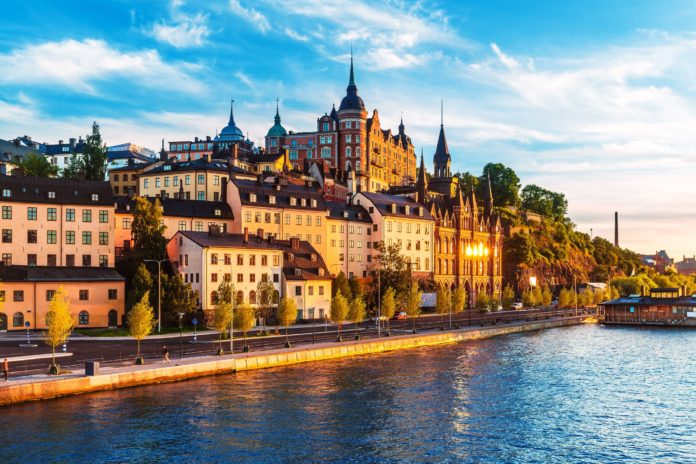 In 2019, fintech investments in Stockholm scaled to a new record level!
Based on the 3-year average from 2017-2019, Stockholm ranks 3rd after London and Berlin in Europe. 63 % of Swedish fintech ventures have experienced an increased transactional volume since the beginning of the pandemic, new report says.
Highlights in the last 18 months include Klarna becoming Europe's most valuable privately-owned FinTech startup, the Bank of International Settlements establishing an Innovation Hub in Stockholm, and Tink – the open banking platform – buying Instantor.
More than 400 fintech ventures in Sweden were scouted and reviewed for the Stockholm Fintech Guide. Reflecting the sector's rapid expansion, this year's edition of the report includes new categories such as Decentralized finance, LegalTech, and Equity Token Offering.
"Ventures have not only been established, bought, or invested in. The report shows that they also grew their offering horizontally to combine previously unrelated sectors. It's truly an exciting time for fintech in Stockholm", says Jenny Berthling, Co-author of the report and Head of Fintech at Invest Stockholm.
About the Guide

The report encapsulates the latest investment statistics, trends and changes to the fintech scene in Stockholm. In addition, it includes a number of interviews with fintech stakeholders to represent the diverse nature of the Swedish fintech ecosystem and showcase what Stockholm is best at – constant collaboration based on trust and transparency.
Invest Stockholm is the official investment promotion agency of Stockholm
Stockholm is widely recognized as one of the most innovative regions in the world.  Learn more about trade and investment promotion organizations HERE.
Stockholm is a global tech and startup hub, in fact, Stockholm has the most unicorns per capita in the world after Silicon Valley. The agency services include matching investors with opportunities, and providing advice and practical assistance in setting up and expanding a business in Stockholm
Source: Invest Stockholm