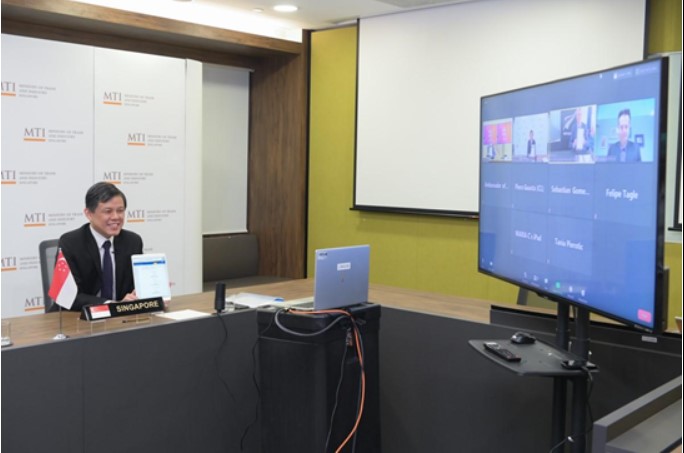 In June 2020, Singapore, Chile and New Zealand signed the first of its kind Digital Economy Partnership Agreement (DEPA)
The DEPA is tailored for growing economic engagement and trade in the digital era. It will facilitate seamless end-to-end digital trade, enable trusted data flows across borders, and build trust in digital systems.
Two months later, the Singapore-Australia Digital Economy Agreement (SADEA) was signed. SADEA also includes seven Memoranda of Understanding to operationalise some modules in the DEA by identifying or mapping collaboration projects in the areas such as artificial intelligence, data innovation, digital identifies and personal information protection.
Why the world's top tech companies are still investing in Singapore during a pandemic
Twitter, Tencent, Zoom, Snap, Rakuten Mobile. What do these top tech companies have in common? They have expanded or are in the process of expanding to Singapore in the middle of a global pandemic.
Most would be acquainted with the fact that Southeast Asia (SEA) is home to 650 million people, more than half of which are younger than 30.
However, what many may not know is the rapid rate at which SEA is digitalising. By the end of 2020, there will be 310 milion global digital consumers in SEA, a number that was initially forecasted to be attained only in 2025.The burgeoning middle class, rapid urbanisation and industrialisation, and the effects of COVID-19 are driving demand for solutions in areas such as e-commerce, robotics and Internet-of-things.
Find out more about digital tools HERE.
To find out more about Singapore's Tech Ecosystem and how it supports companies, download this guide here.
ABOUT THE SINGAPORE ECONOMIC DEVELOPMENT BOARD (EDB)
The Singapore Economic Development Board (EDB), a government agency under the Ministry of Trade and Industry, is responsible for strategies that enhance Singapore's position as a global centre for business, innovation, and talent.
Image: Singapore's Minister for Trade and Industry Chan Chun Sing, 
New Zealand's Minister for Trade and Export Growth David Parker and 
Chile's Minister of Foreign Affairs Teodoro Ribera Neumann 
signed the Digital Economy Partnership Agreement electronically 
via videoconference on 12 June 2020. Photo Credit: MTI, MCI and IMDA
Source: EDB