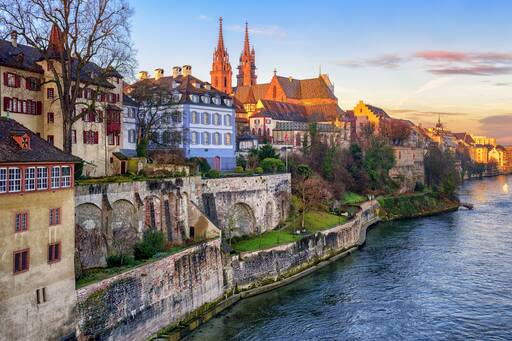 According to an international ranking, Switzerland took first place in terms of safety against coronavirus on a global basis.
Switzerland Global Enterprise (S-GE) published the study results concluding that Switzerland is presently the safest country in terms of protection against coronavirus. This is the conclusion reached by the research company Deep Knowledge Group in a study published in cooperation with the business magazine Forbes. Germany and Israel follow thereafter in places two and three.
The evaluation was conducted on the basis of a regional security index for COVID-19, for which DKG had defined 130 different parameters. Switzerland stood out positively in the categories of "Efficiency of quarantine" and "Preparedness of healthcare providers" in particular.
Strong economy provides security against coronavirus
According to the publication, an interesting shift in the ranking took place in the course of the crisis. During the first phases of the fight against coronavirus, the countries that reacted quickly to the crisis and that boast highly developed emergency care systems fared better. Following the easing of protective measures, a resilient economy has become a decisive factor. Thanks to its cautious approach to opening the economy back up, Switzerland has now overtaken Germany and Israel, now ranked second and third respectively, to take top spot since the last DKG report.
Seven European countries among the top 20
The big data analysis divides the 200 countries included in the survey into four groups. A total of seven European nations, including Austria and Norway alongside Switzerland and Germany, were placed in the first group containing the best-ranked countries. With a score of 752 points, Switzerland is well above the European average of 562.
The UK has been consigned to the lower reaches of the European rankings: placing in 68th position globally with a score of 513 points, the UK ranks just ahead of San Marino and Bosnia and Herzegovina. Conversely, the USA is ranked 58th with a score of 530 points, with Brazil languishing down in 91st place having racked up 470 points in total.
Source: Switzerland Global Enterprise