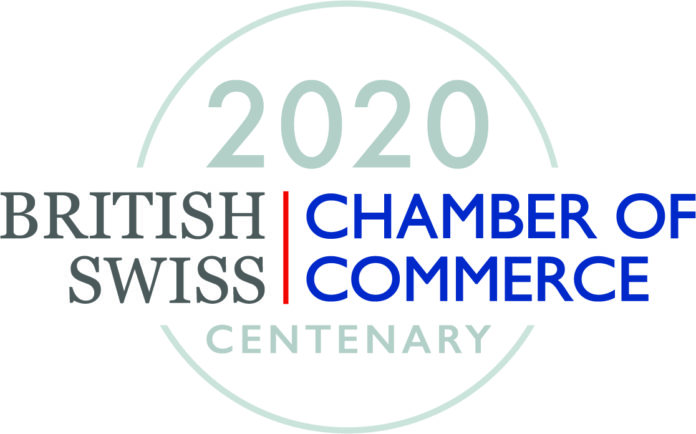 The British-Swiss Chamber of Commerce 2020 centenary!
The BSCC was founded in 1920 and is dedicated to the further fostering of trade and investment relations between Switzerland and the United Kingdom. The history of this organization goes back a century. The formal incorporation of the British Chamber of Commerce for Switzerland (Inc.) as it was then called, took place on July 14, 1920. It opened for business in October 1920, with 32 paid-up members. Read more about chambers of commerce HERE
Connecting member-companies
The BSCC, as a bilateral chamber of commerce, helps businesses grow and offers an open forum for debate, networking and access to key decision makers in Switzerland and the United Kingdom. The BSCC Team is made up of 113 Individuals in Switzerland and the UK, of whom 105 support the BSCC on a voluntarily basis.
THE MEMBERSHIP MODEL
The membership offers the following, among other:
Attend events in Switzerland and the UK at the reduced member-rate and make new contacts within the British-Swiss Business Community.
Create a special offer for BSCC Members
Make use of the Member Online Directory (MOL) where all our members and contacts are listed.
Rent and organise your event at the BSCC office space in Zürich.
Sponsor an event and benefit from attractive sponsorship packages and make use of good value advertising options.
Stay informed on hot topics and developments in the British-Swiss Business environment via the BSCC website, Newsletter and Social Media.
Use BSCC Events as a neutral platform to entertain your clients and business partners.
Use the BSCC meeting room at Central Office in Zurich free of charge for workshops or meetings.
Source/ Image Credit: BSCC