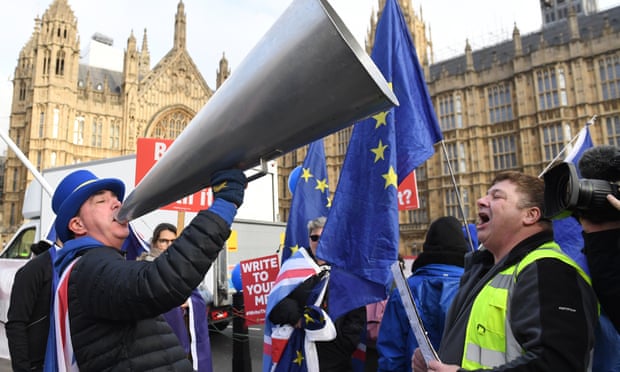 MPs look likely to reject the PM's withdrawal agreement. There are a number of scenarios that could follow. On Tuesday evening, MPs are finally due to troop through the voting lobbies to cast their judgment on Theresa May's much-maligned Brexit deal.

Downing Street insiders are adamant that the vote, which has already been delayed once to avoid a heavy defeat, will go ahead this time.
Yet with the Brexit process descending into the labyrinthine world of parliamentary procedure, there is a twist or two left before MPs take the plunge. Before the key vote on Tuesday night, votes will also be held on amendments designed to reshape May's deal – some in effect reject the agreement, even before the proper vote on it has taken place.
Should May's deal be rejected as expected, an even more unpredictable phase of the Brexit battle begins. So what could happen then?
READ THE FULL ARTICLE HERE: https://www.theguardian.com/politics/2019/jan/13/decision-time-on-theresa-may-brexit-deal-what-happens-next